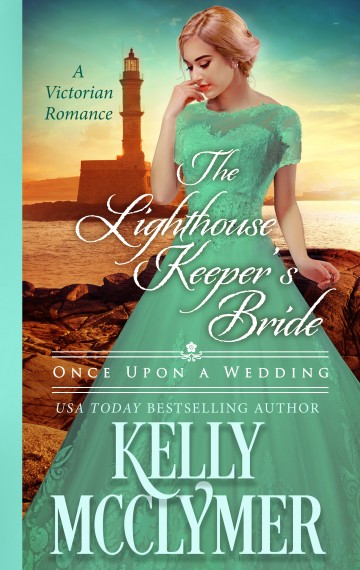 NEW!
2.99
Publisher:

Kelly McClymer Books

Available in:

ebook, audiobook

Published:

March 18, 2019
Amazon
Apple Books
From USA Today Bestselling author Kelly McClymer comes a tale of betrayal, forgiveness, and impossible odds.

Description
Betsy Lawton had not fully accepted that she would always be just a governess's daughter to the man she loved until he married another. Brokenhearted, Betsy accepted a proposal of marriage from a man she'd never met in far way Maine. The United States of America was a new country, with no titles. There, Betsy decided, she would make her home safe in a lighthouse, far away from the man who had crushed her heart and her dreams when he didn't have the courage to stand against his family for her.
The Earl of Battingston had reluctantly put aside his own selfish desire to marry the governess's daughter in order to do his duty to his family and marry the woman that had been chosen for him. But now he needs her help, and he's willing to travel all the way to America to seek her forgiveness, and her aid in keeping his baby daughter safe. He sees it as a way to make amends when he offers marriage to help her keep her lighthouse. But will she see it as a new betrayal when she finds out the truth?
Read the Digital Edition of The Lighthouse Keeper's Bride:
Apple Books     Amazon     Barnes & Noble
EXCERPT from The Lighthouse Keeper's Bride
Buy The Lighthouse Keeper's Bride:
Apple Books     Amazon     Barnes & Noble