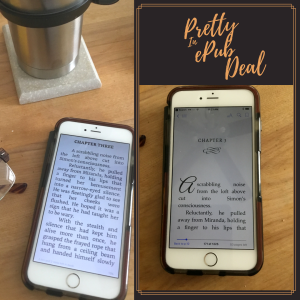 I format my own books, using Vellum, so that I can make them look pretty. Unfortunately, all the pretty gets stripped out when I turn them into Kindle mobi files. Files in epub (Nook, iBooks, and Kobo) keep the pretty formatting.
My husband prefers Kindle and doesn't miss the fancy formatting. I wondered about you, though. Do you care?
I decided to find out if you care about the pretty formatting enough to choose epub, so…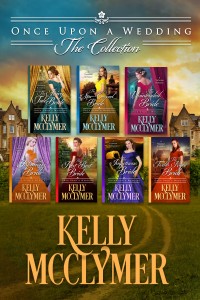 TA DA!
…. my entire 7-book Once Upon a Wedding collection boxed set will be on sale until the end of the year for $6.99 (regularly $14.99). You can get the deal on(Nook, iBooks, and Kobo).
You can also test out the question for yourself with The Fairy Tale Bride, the first book in the series, which is free.
Let me know your preferences in the comments, please!
Wishing you a wonderful 2017,
Kelly