Do you remember when hospitals were the place people went to die?
Me neither. But my dad did.
My father was born in the early '30s, and hospitals had actually improved quite a bit (thanks to the Victorian heroine you will meet in this post). But his parents, and myriad aunts and uncles had been born in a time when you would rather cut your own gangrenous arm off at home than go to the hospital and die. The reality began to change in Victorian times, but it was a slow revolution until medical science matured around the time my father was born.
Last year, I fell down the stairs. I broke my wrist and needed surgery. I did not want to go to the hosital, but I didn't have major concerns that I was going to die there. I just wanted to wish away the whole broken wrist (you know I write fantasy as well as historical romance, right?).
Everytime I go into the hospital, I remember my father's attitude toward hospitals – that they were places people went to die. He said it often enough. He knew better, but the lessons he had learned as a young boy in the '30s stuck with him underneath his modern understanding that a hospital saved his life (twice).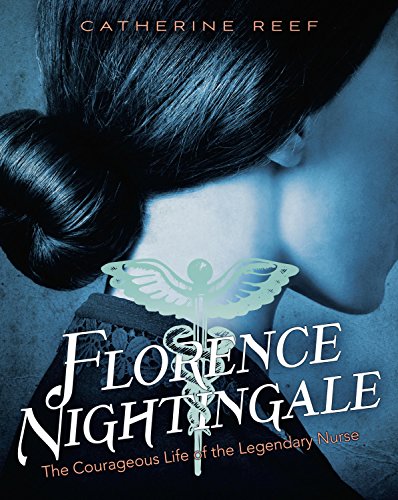 For the Victorians, hospitals were not places of healing, as we know them today.
They were teeming with disease, infection and death.
Florence Nightingale, a true Victorian heroine, helped to change all of that. Having been influenced at an early age by Parisian Mary Clarke that women were equal to men, Florence dared to follow her calling.
Yes, really. Despite what we are often told, women did not wait to start changing the world until they got the vote.
Even more daringly, she did this during the Crimean war. She became known as "the Lady with the Lamp." But Florence used more than her caretaker skills to save the lives of soldiers who had been injured.  She used her powerful writing, speaking, and science itself to revolutionize medicine to value and prioritize clean conditions and good hygiene in treating wounded soldiers — and all the unfortunate souls injured badly enough they required hospital care.
Like my dad with his triple bypass, and colon cancer.
Like me when my wrist was broken and I needed surgery.
We sometimes have a tendency to overlook how influential women in the 1800s were, despite the restrictions they had. But all the rights and freedoms we have in the law today are the result of women who defied the law and convention to change the world. Florence Nightingale was born to a wealthy, educated family. She was born to marry well and raise sons who wold contribute to society.
Instead, she chose to change the world in her own right.
My father- and I-have a lot to thank her for. You can read more about her, if you're intrigued, in a new biography of Florence Nightingale: Florence Nightingale, The Courageous Life of the Legendary Nurse, by Catherine Reef. You can buy it at Amazon, Barnes and Noble, iBooks, Kobo, or Google Play.
What about you? Do you have a hospital story that involved a courageous and compassionate nurse?