Sometimes when I talk to people who enjoy history, I'm shocked that they believe that women were weak in the past. You and I know better.
This was not. True.
Emphatically. Not. True.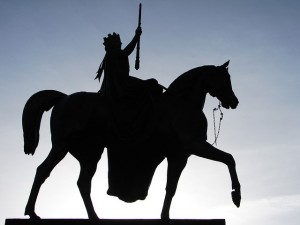 It is true that the laws of the past were often written to blunt a woman's power over herself. But that is separate from how strong women found a way to find a way to advocate for themselves, despite the obstacles in their way.
Victorian women, especially, had the example of Queen Victoria to guide them as to exactly how much power a woman could wield effectively. That's one reason I set my Once Upon a Wedding series right at the beginning of Victoria's reign. My heroines are women of their time, but they also have a sense of their own power and don't let anything thwart themwhen they know what is right.
For instance, did you know that Victoria proposed to Prince Albert? Legally, because she was queen, he could not propose to her. (Source)
She wrote in her diary about the incident. But let's see if we can interpret between the lines to get a sense of what she must have been feeling: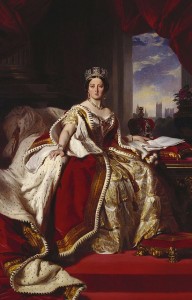 At about ½ p.12, I sent for Albert.
Why must I be the one to propose? Every other young woman knows her suitor's heart when he goes down upon one knee.
He came to the Closet where I was alone,
How relieved I am that he answered my summons, and did not send an excuse because he wished to evade my proposal. Does he know I intend to propose? Oh, he must. Would he hate me if I were to falter and send him away without knowing my heart?
…and after a few minutes I said to him, that I thought he must be aware why I wished them to come here,- and that it would make me too happy if he would consent to what I wished (to marry me);
He isn't going to make me actually say the words, is he? Should I go on one knee? Nonsense, I am a Queen. I do not go on one knee to anyone.
…we embraced each other over and over again, and he was so kind, so affectionate… I really felt it was the happiest brightest moment in my life.
He wants to marry me. He really wants to marry me, not just the Queen of England. I'm so glad I was not afraid to propose.
What a sense of power that must have given the young Victoria (she was only 18 when she took the throne in 1837, and she had to propose to Albert only

2 years later).
What a thrilling, empowering story that must have been to young women of her time, who went on to use their voices to demand the vote, and demand change to many other laws that were harmful to women.
Would you like it (or have liked it) if you were the one to propose? Comment below to let us know!